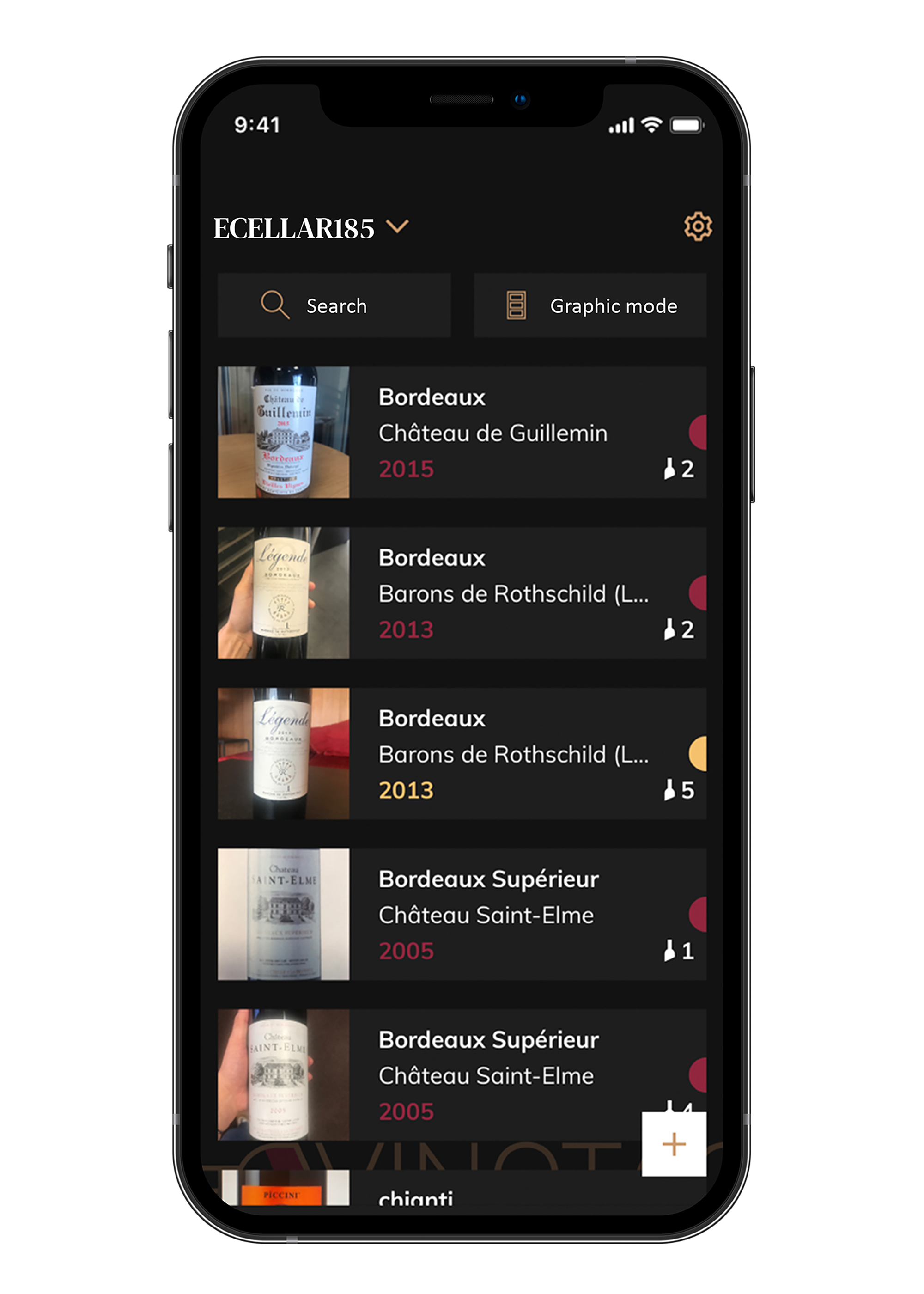 The contents of your wine cellar in your smartphone
Access a graphical representation of your wine cellar on your smartphone to view and manage your stock anywhere. The digital version of your wine library allows you to search and locate a bottle immediately.
Wine register and wine library Powered by VIVINO®
Vinotag has partnered with the world-renowned Vivino® database. No need to identify your wines manually, a simple picture of the label gives you access to a pre-filled wine card. You are free to personalise it or use it as is to fill in your register in no time.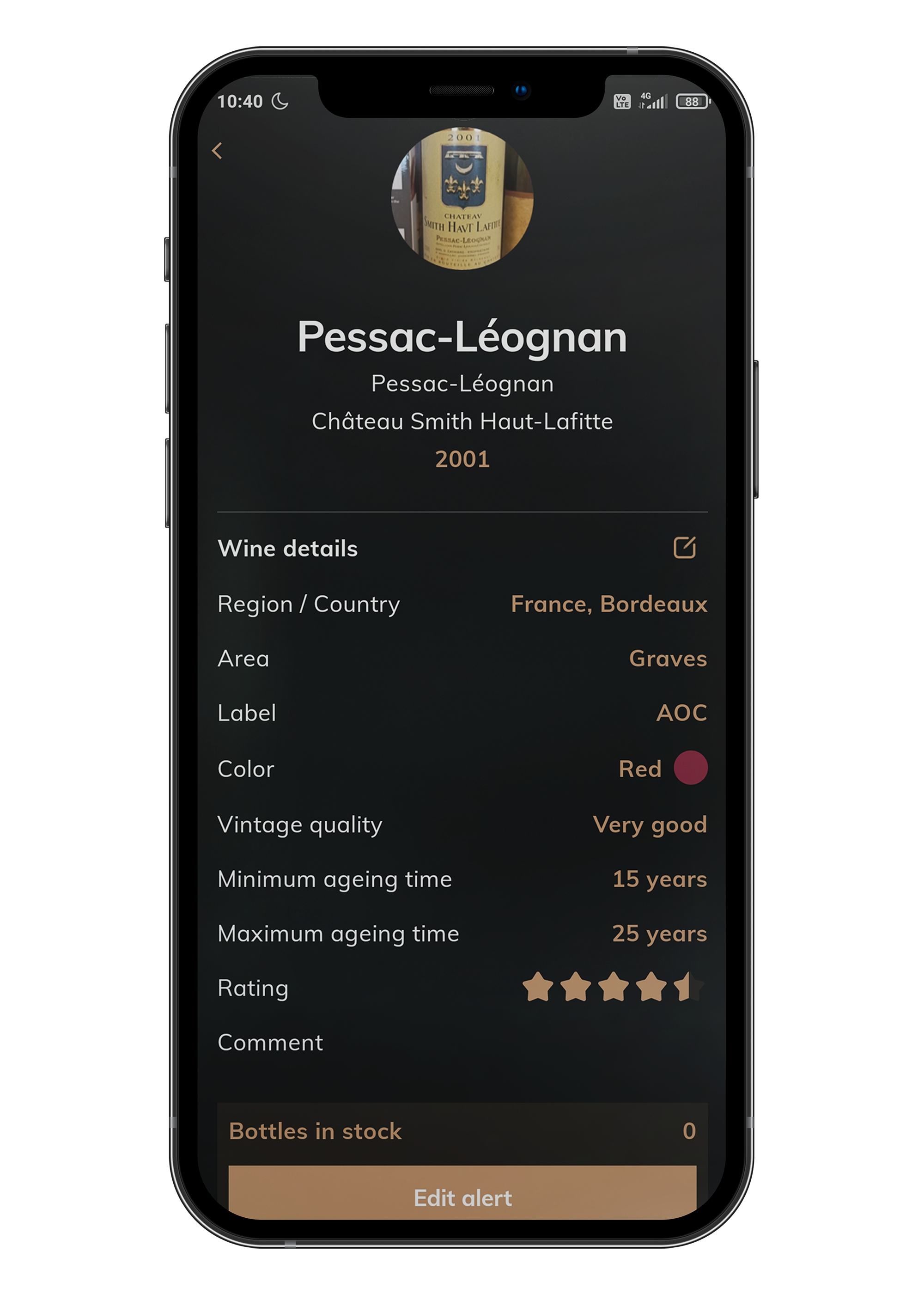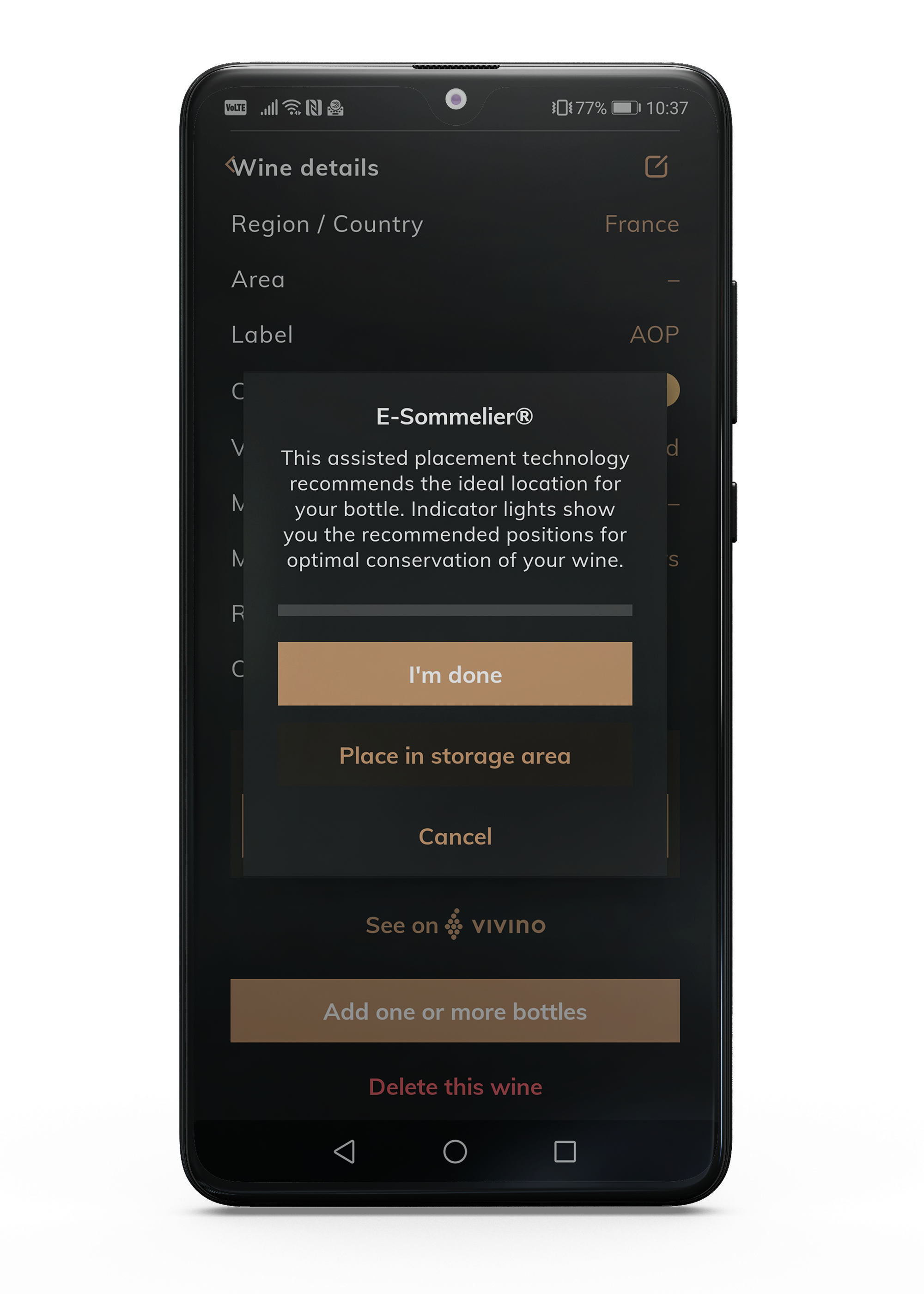 Be advised to place your bottles
The ESommelier function assists you in placing your bottles. This assisted placement technology recommends the best available location for your bottle to age. Placement is defined according to the available locations, the aging time and the type of wine of the bottle to be placed.
Vinotag, also allows you to ...
The most frequently asked questions
"Great wine cellar management app, intuitive and very easy to use, it manages your wines much easier than with an Excel, I recommend !!! The plus, the peak date alert so you don't lose bottles by letting them age too long !"
"I acquired a La Sommelière wine cellar in 2019. I was looking for an app to keep my stock up to date. Vinotag is the best app I've tried. I am very satisfied with it."